by Georg Trakl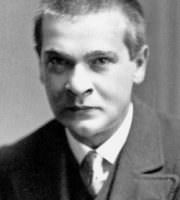 Mankind drawn up in front of jaws of fire,
A roll of drums, dark warriors' brows,
Strides' through blood-mists, black iron clashes,
Despair, night in sorrowful brains:
Eve's shadow here, pursuit and blood-red coin.
Clouds, light breaks through, the Eucharist.
In bread and wine a gentle silence dwells
And all the twelve are gathered here.
At night in sleep they cry out under olive boughs;
Saint Thomas dips his hand into the wound.
Last updated February 12, 2023