by George MacDonald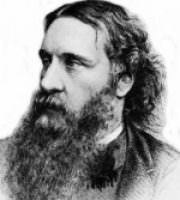 Some men there are who cannot spare
A single tear until they feel
The last cold pressure, and the heel
Is stamped upon the outmost layer.
And, waking, some will sigh to think
The clouds have borrowed winter's wing,
Sad winter, when the grasses spring
No more about the fountain's brink.
And some would call me coward fool:
I lay a claim to better blood,
But yet a heap of idle mud
Hath power to make me sorrowful.
Last updated January 14, 2019