by Gloria Amescua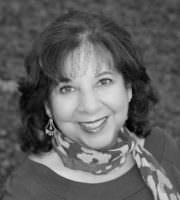 When he died on Texas soil,
my father's spirit flew
like monarchs guided to their mountain home in Mexico
to an Oyamel forest sanctuary,
transforming firs to quivering golden boughs.
The young man that some would call
a mojado thought he would return some day.
He sent letters and money to his mother
and sister back in Michoacán.
Fear wormed into his bones
in his adopted country.
Yet this boy of sixteen
tore into an unknown land
and crept inside to stay alive.
He became one of the silent ones
to survive among strangers.
He dug deep, deep roots—
a wife, children, work, a home.
His migration to el norte
was one way only,
though his mother embraced
a dark shadow
where he used to shine,
and every vibrating cell
called him to return.
He longed to gaze once more
on the scattered remains
of Cienagitas,
the mountain village and sacred valley
where he'd tended cows
and goats as a boy.
A whole life later—ill,
he asked a grandson
to take him back—we kept him
for doctors, treatments, love…
He had walked a long road—
died at ninety,
his American family vine
entwined around him.
Now at will,
his joyous soul returns
to kiss the old trees with the wind,
and dance in the dust of his ancestors.
Papá
—diaphanous mariposa—
has flown home.
Copyright ©:
Gloria Amescua
Last updated May 14, 2019