by Harriet Monroe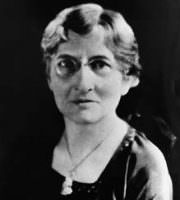 Pearl-gray is the sky,
And high within it, sailing by,
Three sea-gulls fly.
Pearl-white are they
Against the sky's obscurer gray-
Sea-foam astray.
Gulls, sea-gulls white,
Drift of the day, drift of the night,
Mine be your flight!
Out-out, with you
Beyond the noise, into the blue!
Ah-if I knew!
Last updated January 14, 2019