by Henry van Dyke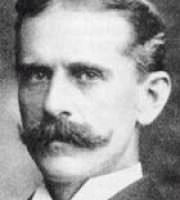 The winds of war-news change and veer:
Now westerly and full of cheer,
Now easterly, depressing, sour
With tidings of the Teutons' power.
But thou, America, whose heart
With brave Allies has taken part,
Be not a weathercock to change
With these wild winds that shift and range.
Be thou a compass ever true,
Through sullen clouds or skies of blue,
To that great star which rules the night,-
The star of Liberty and Right.
Lover of peace, oh set thy soul,
Thy strength, thy wealth, thy conscience whole,
To win the peace thine eyes foresee,-
The triumph of Democracy.
Last updated January 14, 2019