by Hervey Allen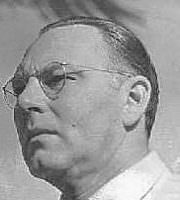 A GAINST the swart magnolias' sheen
Pronged maples, like a stag's new horn,
Stand gouted red upon the green,
In March when shaggy buds are shorn.
Then all a mist-streaked, sunny day
The long sea-islands lean to hear
A water harp that shallows play
To lull the beaches' fluted ear.
When this same music wakes the gift
Of pregnant beauty in the sod,
And makes the uneasy vultures shift
Like evil things afraid of God,
Then, then it is I love to drift
Upon the flood-tide's lazy swirls,
While from the level rice fields lift
The spiritu'ls of darky girls.
I hear them singing in the fields
Like voices from the long-ago;
They speak to me of somber worlds
And sorrows that the humble know;
Of sorrow — yet their tones release
A harmony of larger hours
From easy epochs long at peace
Amid an irony of flowers.
So if they sometimes seem a choir
That cast a chill of doubt on spring,
They have still higher notes of fire
Like cardinals upon the wing.
Last updated September 05, 2017