by Hervey Allen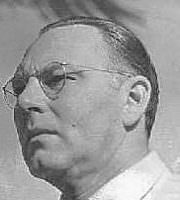 Once the arch of heaven thronged
In the morning of the prime
With the legends that belonged
To the stars that sang for Time.
Then on earth each poet's face
Was a mirror for their fires—
While their names still sweetened space
Like the rapture of their choirs.
Now those names are scarcely names,
And their fiery secrets known
Are but colors in the flames,
Not archangels 'round a throne.
Had they left us such as these
From their ceaseless questions free:—
Rigel, Vega, Betelgeuse,
And the bright Alcione—
Then with every dark returning,
Glory from the night would stream
Like the lamp of Psyche burning …
But not waken from the dream.
Last updated January 14, 2019