by Horace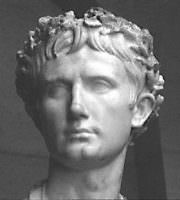 Not long now and our princely buildings will leave
few acres under the plough, ornamental
waters appearing everywhere, spread
wider than the Lucrine Lake is, plane trees,
without vines, will drive out the elms: and violet
beds, and myrtles, and all the wealth of perfumes
will scatter their scent through olive groves
that gave their crops for a former owner.
Then thick laurel branches will shut out the sun's
raging. It wasn't the case under Romulus,
or long-haired Cato, it wasn't the rule,
that our ancient predecessors ordained.
Private property was modest in their day,
the common lands vast: no private citizen
had a portico, measuring tens
of feet, laid out facing the shady north,
nor did the laws allow ordinary turf
to be scorned for altars, ordering cities
and the gods' temples, to be adorned,
at public expense, with rarest marbles.
Last updated May 19, 2019