by Horace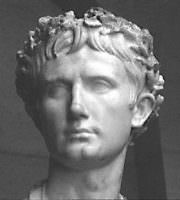 O goddess, whose power and absolute sway
The fair town of Antium delights to obey!
Whose hand from despair can the suppliant save,
Or change the gay triumph of joy to a grave!
To thee, the poor rustic, who labours the soil,
Prefers his petition to prosper his toil;
The sailor who braves the loud storm-troubled sea,
Thou mistress of ocean, bows humbly to thee.
The rough, hardy Dacian and Scythian untaught,
By Rome's warlike sons are thy auspices sought;
Mother-queens, cities, nations, thy blessings implore,
And tyrants, with trembling, thy godhead adore.
Forbear then, in anger, with ruinous tread,
To crush the bright column, or humble its head!
Nor rouse from sweet peace the fierce nations to arms,
Convulsing the empire with civil alarms.
Before thee Necessity marches in state,
With wedges and nails, and dire emblems of fate;
Aloft in her hand is each torture displayed,
The hook sore-tormenting, and hot-molten lead.
Kind friendship and Hope in white robes still remain,
Attend on thy glories, and add to thy train;
Though angry you change the bright garb of your state,
And fly, in mean garments, the courts of the great.
The base needy vulgar, and false-swearing whore,
Will slight the cold friendship of him that is poor;
When poverty threats will ungratefully fly
Whose coffers are empty, and casks all are dry.
On Caesar's brave arms, O! propitiously smile,
Now forcing his march to Britannia's far isle;
Preserve our young soldiers, and may they succeed,
Spread terror through Asia, and humble the Mede!
What slaughters and murder our bodies disdain;
See brother, by brother, inhumanly slain!
What altar, or shrine, has escaped from the rage
Of faction and crimes, in this curst iron age?
Then brighten, O goddess! our weapons once more,
Besmeared with rank murder and citizen's gore,
Let our swords be unsheathed 'gainst the foes of the state,
The vagabond Arab, and treacherous Gete.
Last updated May 19, 2019