by Ingeborg Bachmann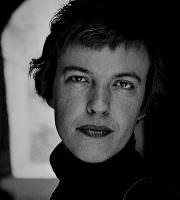 1
Be silent with me, as all bels are silent!
In the afterbirth of terror
the rabble grovles for new nourishment.
On Good Friday a hand hangs on display
in the firmament, tow fingers missing,
and it cannot swear that all of it,
all of it didn't happen, and nothing
ever will. It dives into red clouds,
whisks off the new murderers
and goes free.
Each night on this earth
open the windows, fold back the sheets
so that the invalid's secret lies naked,
a sore full of sustenace, endless pain
for every taste.
Gloved butchers cease
the breath of the naked;
the moon in the doorway falls to earth;
let the shards lie, the handle ....
All was prepared for the last rites.
(The sacrament cannot be completed.)
2
How vain it all is.
Roll into a city,
rise from the city's dust,
take over a post
and diguise yourself
to avoid exposure
Fulfill the promises
before a tarnished mirror in the air,
before a shut door in the wind.
Untraveled are the paths on the steep slope of heaven.
3
O eyes, scorched by th Earth's reservoir of sun,
weighted with the rain of all eyes,
and now absorbed, interwoven
by the tragic spiders
of the present ...
4
In the hollow of my muteness
lay a word
and grow tall forests on both sides,
such that my mouth
lies wholly in shade.
From:
translated by Peter Filkins
Last updated October 31, 2022