by Irma Kurti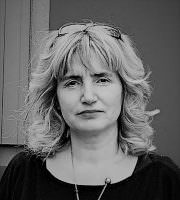 I lived a severe winter of love
with chilliness, rain, and snow;
I didn't know there were too
other seasons in this world.
Immersed every day in an abyss,
I felt shivers and coldness.
Above me—an endless gray sky;
I lost the light, the music, the songs.
This severe, everlasting period
robbed all my happiness and joy.
I forgot about the other seasons.
I was with you, but still alone.
In that winter without a caress,
I desperately needed some fire;
but you could not give it to me;
you didn't say even, "good-bye."
I knew only the gray sky.
Last updated September 30, 2022