by James McAuley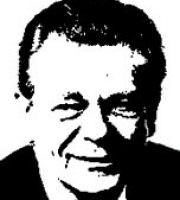 In winter, towards the end of night
Within the east appears
The summer sky of stars,
Mysterious, intensely bright.
Behind that map of splendours move
The spirits of prophetic love.
Before the sun's uprisen head
Flames out, the water glows
With amethyst and rose,
Rich mantles for a triumph spread.
The fading stars, for honour's sake,
Have cast their crowns into the lake.
From:
Collected Poems 1936-1970
Last updated January 14, 2019