by Jay Parini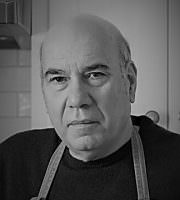 The maples sweat now, out of season.
Buds pop eyes in wintry bushes
as the birds arrive, not having checked
the calendars or clocks. They scramble
in the frost for seeds, while underground
a sobbing starts in roots and tubers.
Ice cracks easily along the bank.
It slides in gullies where a bear, still groggy,
steps through coiled wire of the weeds.
Kids in T-shirts run to school, unaware
that summer is a long way off.
Their teachers flirt with off-the-wall assignments,
drum their fingers on the sweaty desktops.
As for me, my heart leaps high—
a deer escaping from the crosshairs,
skipping over barely frozen water
as the surface bends and splinters underfoot.
From:
New and Collected Poems: 1975-2015
Last updated November 30, 2022