by Jeff Bien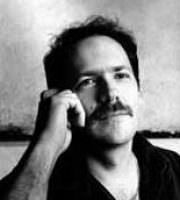 poems
How little I understand of them
their tiny wild anguishes riddled into a flag-like joy
grinding lenses of the feeble hours,
wandering into Galilee on Jerusalem's blind mule
and bending a grace note into the unanointed light.
How they go on cheerfully rattling their cages
telling the same forgetful story
the penny songs of Baruch Spinoza
and how Leibnitz gathered horse feathers at the Rhine.
And how they sing against a public meaning
a pantheon of rumour warbling into homelessness
cleaving the light
with tin bugles and frost-like hands.
How they are orphans of everything
the brightness of blue and red
uncoloured ribbons tied
into bitter and solemn deed,
their purse of envy stolen
as half-dressed they go out into night.
Their language is any language
bits of starlight and a rainmaker's secret heart
mantra stones and bone orchards huddled in rags,
flame alphabets and salt ruins
in a sewing box of sparrow's names.
How they sit on the page
like old superstitions,
with their unusual lockets and chalk-like mercies
and the nagging story of what Moses saw.
A secret architecture blooming on their lips.
In the graceyards with the kettles singing
and the long sabbatical of the unnamed,
by the rat tail of morning
a pantomime of long skirted parables and autumn colour.
How they are punished by love's magisterial names
their likenesses exalted by a prisoner's song,
lulled to sleep like roses
in the bent hours and conference of their veins.
A sublime anarchy high above them, untitled
in the poor villages where they have lost their way.
Oh, I have torn from their hands a prickly night
fell in love with their scholarly fool's gold
tricked into a night of believing
the fruit more than the seed.
Then forgive them their hope
and ballerina-like faith,
the ramparts of silence
where they build their altars
to Valhalla and Rome.
In the still hours their fleets battering a shore
a flagless march upon a towerless name,
a song from the cliff dragged under
a travelling light.
From:
Angels, beggars and rags (recently completed manuscript, unpsublished)
Last updated May 23, 2011