by John Ciardi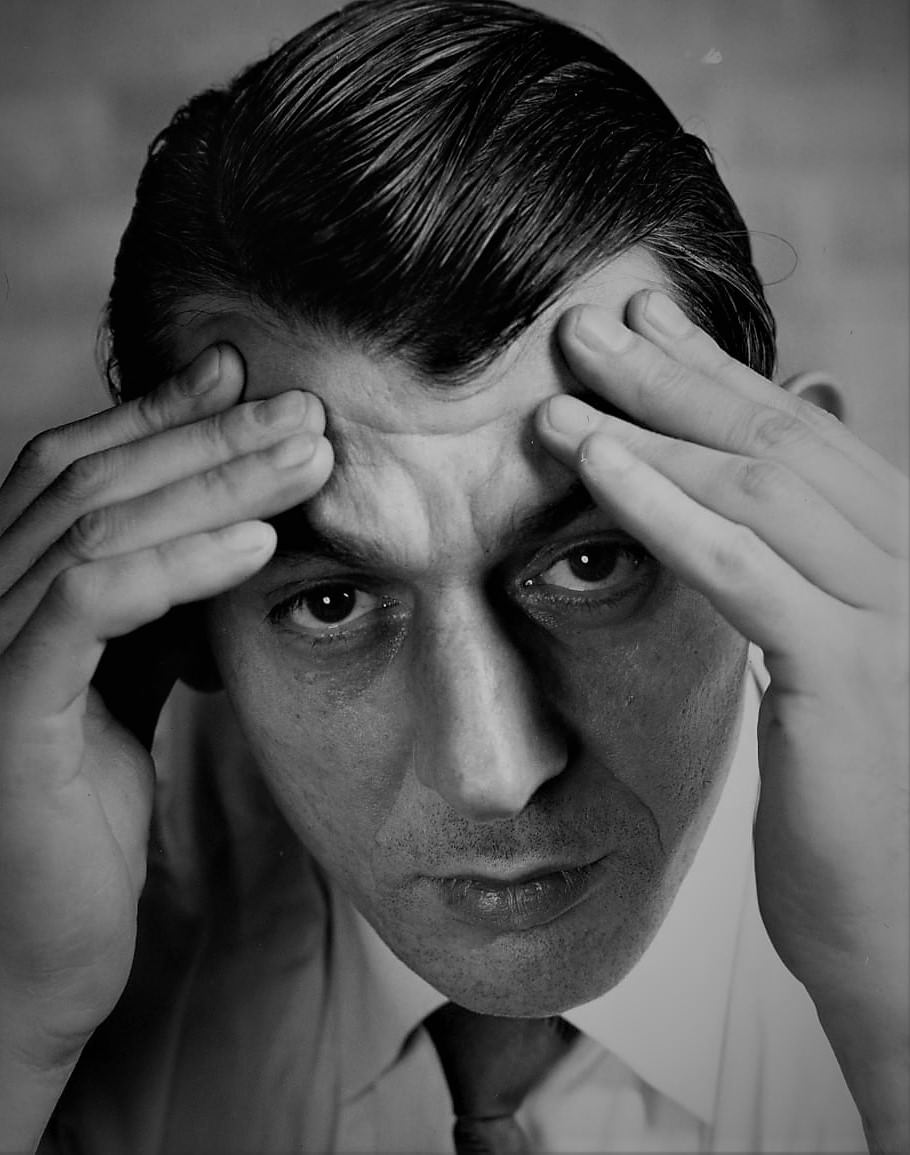 In storms of half-light, in a separate, dim,
and swallowing air, I came to my own turning
from the world's way. The night-light of a hymn
Quavered beyond that road, half sound, half burning
"Statistics, God, and will-it-come-to-rain?"
world sang to world again, half prayer, half yawning
Between the dream-deep and the counterpane.
-And so I found myself in a dark wood
Where everything that flourished seemed inane
And nothing I could cherish came to good,
and there's the hell of it. But in you must
and in I meant to go. And as I stood
Wondering which way, there came a wind of dust
out of a cavemouth, and a metal roar
that left the whole wood smelling of exhaust.
"Hell," Ithought, "must be diesel." But before
I reached the cave a tank poked into sight,
its hatches closed, its sides stenciled for war,
its gun-shield mottoed: "I am in the right."
But at one gun port I read: "Hollywood."
And at another: "Mother, hold me tight."
I waved. It answered with a burst that chewed
the ferns I dove to greeting and reply
Like water down a sluice I flowed through mud
counting each puddle one more place to die,
when a voice reached me from behind a rock:
"This way This way" And still behind me I
heard voices shouting and the wet ground shook
with tank-tread. I cried out: "Which way? Which way?"
"This way'"-It seemed almost the rock spoke.
And then, spotlighted in the sun's last ray,
I saw a face above a bush that sat
at some dark entrance into that dead clay.
A figure rose. The tatters of his suit
were denim. His scratched skin was fair.
He seemed a gentle and untidy brute
with a wild beard and four winds in his hair.
He beckoned and I followed. But the shaft mouth
gave off so foul a taint on the sick air-
as if the dead were given back their breath
after utter corruption-I drew away
thinking I would rather face than breathe death.
But his lantern disappeared into the clay
and with a shudder I ran after it
stumbling down the wet shaft. How shall I say
I knew it all already? his lamp, the spirit
of that dead passage, a ghost more shadow than light.
Myself doomed there to follow and to fear it
in a dark dance through drainpipes of the night
as if a sodden firefly led a roach
into a nightmare's plumbing And out of sight
a sound of sluggish water seemed to crouch
tainting the air. Then suddenly we came
to a stone cavern lofty as a church
...
From:
Collected Poems of John Ciardi
Copyright ©:
1997, University of Arkansas Press
Last updated March 01, 2023