by John Crowe Ransom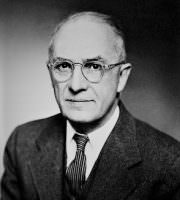 I entered dutiful, God knows,
The room in which I was to sit
With dreary unbelieving books.
It was surprising, I suppose,
To find such happy change in it:
There stood a most celestial rose
And looked the flower that my love looks
Who, where she turns her smiling face
Makes heavy earth a hopeful place.
I blessed the heart that wished me well
When I had been bereft of much,
And brought such word of beauty back.
I went like one escaping hell
To drink its fragrance and to touch,
And stroked, O ludicrous to tell!
A horrid thing of bric-a-brac,
A make-believe, a mockery,
And nothing that a rose should be.
Red real roses keep a thorn,
And save their loveliness a while
And in their perfect date unfold.
But you, beyond all women born,
Have spent so easily your smile,
That I am not the less forlorn
Nor these ironic walls less cold,
Because it smiles, the chilly rose,
As you are smiling, I suppose.
Last updated November 04, 2022