by John Vance Cheney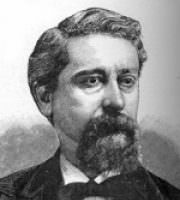 What shall be done with little Jane,
Little Jane who has lost her lover?
With the sun and rain of Lovers' Lane
Green is his grassy cover.
She has no joy of the summer sun,
And fearful things she sees
At the gate in the lane when day is done,
And there's wail in the faded trees.
She cannot laugh, she cannot weep,
And alas! that look in her eye.
Poor little Jane! 'T is but the sheep,
And she says the white dead go by.
Last updated January 14, 2019