by Joseph Auslander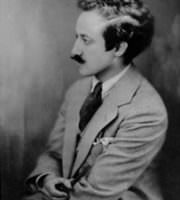 I have waited for you long: the sun withdraws
To covert under the hills; I am alone;
No bell disturbs the evening monotone;
I seem to merge with those implacable laws
That left the pyramid a graven pause
In some gigantic attitude of stone.
There is an advent I have never known,
There is an imminence that overawes.
Approach me, making pallor with your feet:
I have waited for you long, my cold white one;
Let not another muffled night repeat
The tragic gesture of oblivion;
Let all death be remembered in your tread …
You will not walk with me when I am dead.
Last updated May 19, 2019