by Joseph Ignatius Constantine Clarke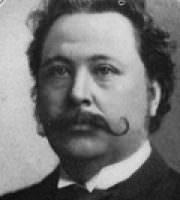 Love's star of silver rays!
Thy message in thy heart,
Where Life lies waiting for the hour
Of bourgeoning in leaf and flower:
Mystic bark,
Wind-tossed thro many sunny ways
And dark
Where no suns be;
Type of her love thou art
To me.
O seedlings glorified!
Life's promise and Love's pray'r
On fairy wings;
Earth-born traveller of the air,
Hither and thither blown,
Seeking thine own
That other life thy goal,
Whereon alighting from above,
With thrill of mating hearts astir,
Thy touch an ecstacy of new birth brings!
Dead Summer's envoy to eternal Springs!
Light messenger,
Pass me not by;
Thou bear'st the fructifying soul
Of her
I love.
Last updated January 14, 2019