by Kendrick Smithyman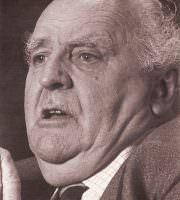 Kendrick Smithyman
Put your man down somewhere
in a good lasting soil.
Do not think, bitterly, there
goes the sum of love and toil.
He was so part of you:
you bred him from your fall
into his own; today you endow
your life with his burial.
What was he, this manchild
childman? A doll of stone,
a sop for whatever ailed
you once, a weakness outgrown.
Last updated January 14, 2019