by Laura Gilpin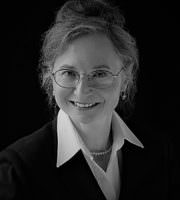 I stand here bathing her
while she sleeps
in a far place beyond my reaching.
I bathe her
as I have been taught to do:
first the eyes, then the forehead,
the face, the neck.
And as I work
I talk to her–in case she hears me
(believing that hearing is the last to go).
I tell her–I don't know why
but I tell her the time, the day,
the season, what the weather is doing,
lifting each arm to wash and dry it,
laying it down again at her side,
then the chest, the abdomen, each leg.
She offers no resistance,
except that of gravity,
the earth pulling her
down while I lift,
as though something between us
is being weighed.
Then I turn her to wash her back
talking to her about what seems to matter
in this life–though I make no promises.
Only this morning
the promise of spring was in the air
and I tell her that.
Last updated October 28, 2022