by Robert Laurence Binyon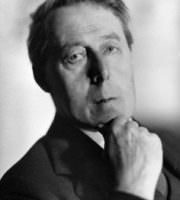 Love grasps my heart in a net
Like the strong roots of a flower;
So surely his root is set
In my spirit, to hold me with power.
Yet to--night, O forgive me, Dear!
I am troubled, my heart trembles.
There flutters within me a fear
That Love in vain dissembles.
O is it that even our trust,
So strongly planted,
How steadfast soever, must
By its own fear be haunted?
As the heart must beat in the breast
If the pulse to its life be true,
Love must tremble and throb in his nest
To be sure of his life--blood anew?
Last updated January 14, 2019