by Robert Laurence Binyon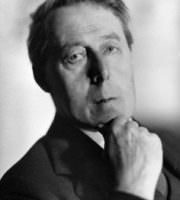 From the howl of the wind
As I opened the door
And entered, the firelight
Was soft on the floor.
Mute each in their places
Were table and chair,
The white wall, the shadows,
Awaiting me there.
All was strange on a sudden!
From the stillness a spell,
A fear or a fancy,
Across my heart fell.
Were they waiting another
To sit by the hearth?
Was it I saw them newly,
A stranger on earth?
Last updated January 14, 2019