by Robert Laurence Binyon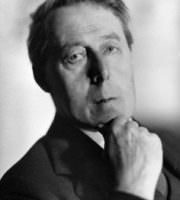 I am here, and you;
The sun blesses us through
Leaves made of light.
The air is in your hair;
You hold a flower.
O worlds, that roll through night,
O Time, O terrible year,
Where surges of fury and fear
Rave, to us you gave
This island--hour.
Last updated January 14, 2019