by Robert Laurence Binyon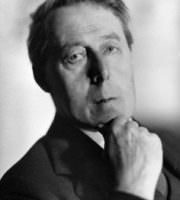 Sleep, sleep on Mother's breast,
Child, my child!
Close within my arms be pressed.
O the world is vast and wild,
Filled with hurt and war and cries!
Under my eyes close your eyes,
On my breast rest and nest.
Sleep come soft as water flows,
Eyes close bind!
Gentle Sleep that never grows
Old, indifferent, or unkind.
O but Sleep can never hold you
As my arms, my darling, fold you,
Fold you close, fold you close.
Sleep can take you far away,
Little heart!
O but in my heart you stay,
From my heart you cannot part.
Though the world you wandered, Sweet,
From my heart those little feet
Never stray, night or day.
Last updated January 14, 2019