by Robert Laurence Binyon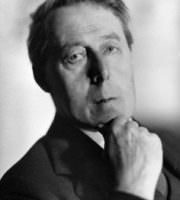 As my hand dropt a seed
In the dibbled mould
And my mind hurried onward
To picture the miracle
June should unfold,
On a sudden before me
Hanging its head,
With black petals
Rotting and tainted,
Stood a flower, dead;
As if all the world's hope
Were rotting there,
A thing to weep for,
Ripe for burial,
Veined with despair.
Yet I cannot prevent
My ignorant heart
From trust that is deeper
Than fear can fathom
Or hope desert.
The small twy--bladed
Shoot will thrust
To brave all hazards.
The seed is sown
And in Earth I trust.
Last updated January 14, 2019