by Mai Der Vang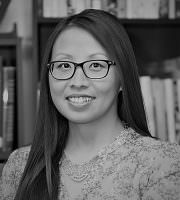 From the courtyard
Of lips banished,
I leave with a century
Of nettle,
A zither bleeding
In my spine
Wearing the burnished light
Of your late peach.
I'll take what we were chiseled,
A room that had
No summer,
Magnet repose along the suitcase morgue.
My quartz condition spills
The reflection of your fingerprint.
I will come back for you
When the hull begins to unlock.
Last updated October 30, 2022