by Nikki Grimes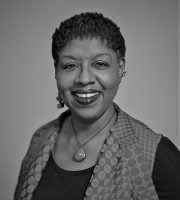 Some days
sad is a word
I can't swallow.
It swells inside my throat
until it's stuck.
I hurry home from school
and beat Mom there.
The second she arrives,
I crawl onto her lap
like when I was little.
She holds me, quiet,
and strokes my hair.
I stay there
til the sadness shrinks
and I can breathe again.
Last updated October 17, 2022