by Oliver Herford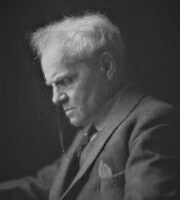 When I grow up I mean to be
A Lion large and fierce to see.
I'll mew so loud that Cook in fright
Will give me all the cream in sight.
And anyone who dares to say
"Poor Puss" to me will rue the day.
Then having swallowed him I'll creep
Into the Guest Room Bed to sleep.
Last updated March 30, 2023