by Osip Mandelstam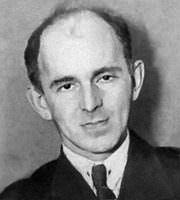 I often shiver with cold --
I want to be mute as a thing!
There is, in the skies, dancing gold
Sending me commands to sing!
Singer, be sad and upset,
Love, and remember, and call,
Catch, from a dark planet sent,
Light and magnificent ball.
That's a true link, I believe,
With the mysterious worlds!
What an oppressive grief,
What a misfortune holds!
What if that star, as a pin,
Suddenly I'll pierce my heart?
That one, which shimmering spins
Over the shop apart?
Last updated January 14, 2019