by Osip Mandelstam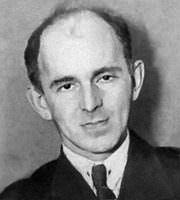 1
I want to serve you
On an equal footing with others;
From jealousy, to tell your fortune
With dry lips. The word does not slake
My parched mouth,
And without you, the dense air
Is empty for me again.
2
I am not jealous anymore,
But I want you,
Alone I will take myself,
Like a sacrifice, to the hangman.
I will call you
Neither joy, nor love;
Some wild and strange blood
Was switched with mine.
3
One more moment,
And I will say to you:
It is not joy, but torment
I find in you.
And, like a crime,
I am drawn to you by
Your tender cherry mouth
Bitten in confusion.
4
Return to me at once:
It is awful without you,
I have never felt
More strongly about you.
And in the midnight drama
In dream or reality,
In alarm or languor,
I will call you.
Last updated January 14, 2019