by Pamela L. Laskin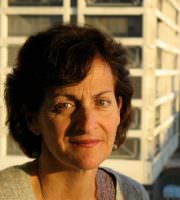 What I Love
Bones
singing over them,
dancing
when they are on the forest floor.
Imah
the light of her eyes
the lightening of her voice
she has taught me
to be strong
but in Abba's presence
she is quiet,
but he is a wolf.
I love the wolf
the way he cares for his family
his hands are large as leaves
and their shadows.
I love the drum, the whistle, the cry
archaeology,
where is his fossil from?
Jamil
I love Jamil,
I gave to him
before he requested it
and would gladly give again.
I would kill him with such cherishing.
His bones
beautiful
like a bird's
ready to fly.
Copyright ©:
Pamela L. Laskin
Last updated October 17, 2014