by Patience Worth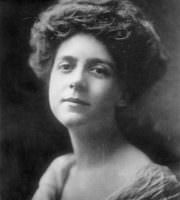 Oh what a golden staff is Thine!
Muteness is the key to wisdom!
Wisdom is learned by the tuning of this key
Within the door of sorrow.
If thou hast beheld a sunny morning,
And the gleam of the glittered sun upon
A thousand blades. If thou hast beheld the nectar
Of gold poured from the sun's point down
To the dew-radiant earth, yea, beheld
A thousand flashes which exultant announce,
Regally-God! then hast thou known
Not one whit of that great awesome light
Which is thine at the turning of the key
Of silence within the lock of the door of sorrow.
Behold, within this light is a mellow radiance,
A comfortful enfoldment.
Yea, before the glitter of the day's sun
Thou mayst become blind, yet I say
In the light of understanding, thou mayst read
The subtlest secret of man's existence;
Thou mayst weigh with justice;
Thou mayst consort in the chamber of sorrow
With thy dead hope e'en-
And, understanding-smile!
Last updated January 14, 2019