by Philip Freneau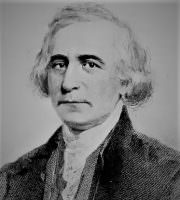 The Sun hangs low! — So much the worse, we say,
For those whose pleasure is a Summer's day;
Few are the joys which stormy Nature yields
From blasting winds and desolated fields;
Their only pleasure in that season found
When orchards bloom and flowers bedeck the ground.
But, are no Joys to these cold months assign'd?
Has winter nothing to delight the Mind?
No friendly Sun that beams a distant ray,
No Social Moons that light us on our way? —
Yes, there are Joys that may all storms defy,
The chill of Nature, and a frozen Sky.
Happy with wine we may indulge an hour;
The noblest beverage of the mildest power.
Happy, with Love, to solace every care,
Happy with sense and wit an hour to share;
These to the mind a thousand pleasures bring
And give to winter's frosts the smiles of spring,
Above all praise pre-eminence they claim
Nor leave a sting behind — remorse and shame.
Last updated January 11, 2023