by Richard Lovelace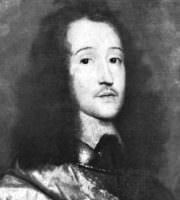 AUSONIUS LIB. EPIG.
Trinarii quodam currentem in littoris ora
Ante canes leporem caeruleus rapuit;
At lepus: in me omnis terrae pelagique rapina est,
Forsitan et coeli, si canis astra tenet.
ENGLISHED.
On the Sicilian strand a hare well wrought
Before the hounds was by a dog-fish caught;
Quoth she: all rape of sea and earth's on me,
Perhaps of heav'n, if there a dog-star be.
Last updated January 14, 2019