by Kendrick Smithyman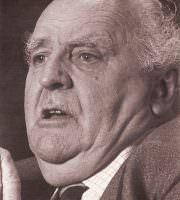 Kendrick Smithyman
Sweetheart, our island
between two seas resists
wave's battery and wind's.
Air and ocean swear my love
hills are hiding in the rain.
The commerce we dare
befits the state of man
who's nasty, brutal, short:
yet something more I sought
to be for you, my dearest,
though hills were hiding in the rain.
Tasman saw rugged
monsters here, roaring drunk;
hauled off, and sailed away.
Malevolent, our day
won't turn out kind to lovers -
hills are hidden by the rain.
Last updated January 14, 2019