by Alice Walker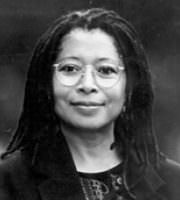 Did you ever understand this?
If my spirit was poor, how could I enter heaven?
Was I depressed?
Understanding editing,
I see how a comma, removed or inserted
with careful plan,
can change everything.
I was reminded of this
when a poor young man
in Tunisia
desperate to live
and humiliated for trying
set himself ablaze;
I felt uncomfortably warm
as if scalded by his shame.
I do not have to sell vegetables from a cart as he did
or live in narrow rooms too small for spacious thought;
and, at this late date,
I do not worry that someone will
remove every single opportunity
for me to thrive.
Still, I am connected to, inseparable from,
this young man.
Blessed are the poor, in spirit, for theirs is the kingdom of heaven.
Jesus. (Commas restored) .
Jesus was as usual talking about solidarity: about how we join with others
and, in spirit, feel the world, and suffering, the same as them.
This is the kingdom of owning the other as self, the self as other;
that transforms grief into
peace and delight.
I, and you, might enter the heaven
of right here
through this door.
In this spirit, knowing we are blessed,
we might remain poor.
Last updated July 15, 2015