by Wallace Stevens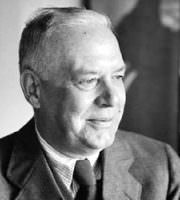 The soul, O ganders, flies beyond the parks
And far beyond the discords of the wind.
A bronze rain from the sun descending marks
The death of summer, which that time endures
Like one who scrawls a listless testament
Of golden quirks and Paphian caricatures,
Bequeathing your white feathers to the moon
And giving your bland motions to the air.
Behold, already on the long parades
The crows anoint the statues with their dirt.
And the soul, O ganders, being lonely, flies
Beyond your chilly chariots, to the skies.
Last updated January 14, 2019