by Kendrick Smithyman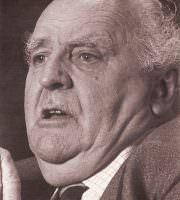 Kendrick Smithyman
Emblem of us, gulls climbed
across channels stepped off by islands,
into night taken, when returned?
Sands cooled. Meanwhile hands went unshamed
seeking another's warmth,
another's lips or nous remarking,
whose flatteries were down to earth,
taking, then by night taken.
Words blown big collapsed although
darkness deals gently with such tricks.
Bawdy grass hinted it might make
more generous bed, some night allow
kindness which boys seek whose tongues
are tanged by salty kissing,
that salt's dear clumsiness which wrongs
our right white standard's rising.
Last updated January 14, 2019