by Elizabeth Madox Roberts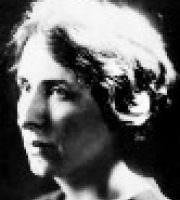 On Sunday morning, then he comes
To church, and everybody smells
The blacking and the toilet soap
And camphor balls from Mr. Wells.
He wears his whiskers in a bunch,
And wears his glasses on his head.
I mustn't call him Old Man Wells--
No matter--that's what Father said.
And when the little blacking smells
And camphor balls and soap begin,
I do not have to look to know
That Mr. Wells is coming in.
Last updated January 14, 2019