by James Whitcomb Riley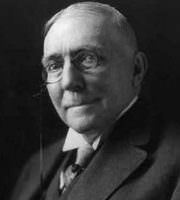 "He is my friend," I said,--
"Be patient!" Overhead
The skies were drear and dim;
And lo! the thought of him
Smited on my heart--and then
The sun shone out again!
"He is my friend!" The words
Brought summer and the birds;
And all my winter-time
Thawed into running rhyme
And rippled into song,
Warm, tender, brave, and strong.
And so it sings to-day.--
So may it sing alway!
Though waving grasses grow
Between, and lilies blow
Their trills of perfume clear
As laughter to the ear,
Let each mute measure end
With "Still he is thy friend."
Last updated January 14, 2019