by Bliss Carman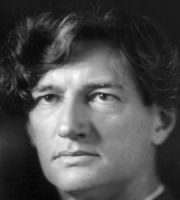 ON the world's far edges
Faint and blue,
Where the rocky ledges
Stand in view,
Fades the rosy tender
Evening light;
Then in starry splendor
Comes the night.
So a stormy lifetime
Comes to close,
Spirit's mortal strifetime
Finds repose.
Faith and toil and vision
Crowned at last,
Failure and derision
Overpast,-
All the daylight splendor
Far above,
Calm and sure and tender
Comes thy love.
Last updated January 14, 2019