by William Alexander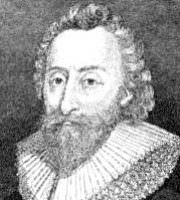 What vncouth motion makes my mirth decay?
Is this the thing poore martyr'd men call Loue?
And whil'st their torment doth their wits dismay,
As those that raue, do for a god approue?
Although he bring his greatnesse from aboue,
And rule the world according to his will,
Yet doth he euen from those all rest remoue,
That were deuoted to his deitie still.
Can that which is th'originall of ill,
From which doth flow an Ocean of mischiefe,
Whose poysnous waues doth many thousands kill
Can that be loue? no, 'tis the source of griefe.
And all those erre that hold this vaine conceit;
Then I erre too, one in this same estate.
Last updated January 14, 2019