by William Alexander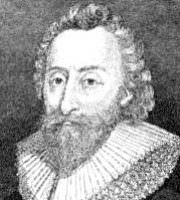 Ah what disastrous fortune haue I had!
Lo still in league with all that may annoy,
And entred in enimitie with Ioy,
I entertaine all things that make me sad,
With many miseries almost gone mad:
To purchase paines I all my paines employ,
And vse all meanes my selfe for to destroy,
The tenour of my starre hath bene so bad.
And though my state a thousand times were worse,
As it is else past bounds of all beleefe:
Yet all Pandora's plagues could not haue force,
To aggrauate the burthen of my griefe:
Th'Occasion might moue mountaines to remorce:
I hate all helpe, and hope for no releefe.
Last updated January 14, 2019