by Arne Jensen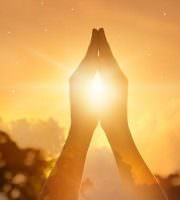 This shore is all that is left of me
Through raging tides and stormy sea
No moon to guide this destiny
As waves dissolve away.
'Twas years before this lonely shore
Spoke hope of life that promised more
Than all the heaven's waters pour
In dawn of breaking day.
I held my ground though oft had found
No others to repeat the sound
Of rushing worlds that spin around
To make a better way.
This Rock that I had built upon
Was strength of heart from Love beyond
When ocean's tide was still a pond
And mountains kissed the sky.
Do you remember 'deep to deep'?
And 'miles to go before I sleep'?
I pray the Lord my soul to keep
If I should chance to die.
Yes all this sand is by thy hand
No other life can bear
As look to you my love does too
And sees my Saviour there
This sand, this Rock
Two hands, one clock
Though time may yet forebear
But nought prevents me thanking thee
For glories thou didst share
For on this Rock I've built my home
And found my shelter there
From:
Musings of a Fevered Mind
Last updated September 21, 2016