by Robert Laurence Binyon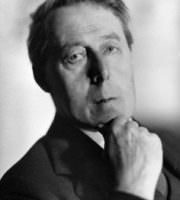 Whatever seemed to reign within my breast,
Ere now, or reigned in the true sovereign's room,
Love has dethroned, strong Love has dispossessed,
Like a glad master come to his own home.
Love is my lord: I call upon his name.
Aimless I lived; but now my aims are flown
Winged to one mark, wherever his voice call:
My heart shrinks from deep pains, too well foreknown,
But my soul leaps with joy, to welcome all.
With Love, my joy, I have no fear of shame.
So that Love lead my ever--faithful feet,
I care not whether they be scarred or no.
Somehow, somewhere, the end must needs be sweet,
However rough the road by which we go.
Love is my trust; for since I love, I am.
Last updated January 14, 2019