by Robert Laurence Binyon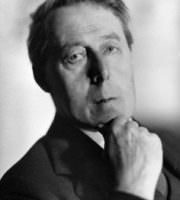 A day that is boundless as youth
And gay with delight to be born,
Where the waves flash and glide over sands
In their pure image rippled and worn;
Where laughter is young on the air
As the race of young feet patters light!
Linked shadows run dancing before
In the midst of the infinite light!
On a violet horizon asleep
One milky sail glimmers afar;
And our spirits are free of the world
With nothing to bind or to bar;
With no thought but the thoughts of a child;
O golden the day and the hour!
The strong sea is charmed from his rage,
And the waste is more fair than a flower.
Last updated January 14, 2019