by Susan Coolidge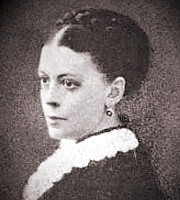 Hope stood one morning by the way,
And stretched her fair right hand to me,
And softly whispered, "For this day
I'll company with thee."
"Ah, no, dear Hope," I sighing said;
"Oft have you joined me in the morn,
But when the evening came, you fled
And left me all forlorn.
"'Tis better I should walk alone
Than have your company awhile,
And then to lose it, and go on
For weary mile on mile,"
She turned, rebuked. I went my way,
But sad the sunshine seemed, and chill;
I missed her, missed her all the day,
And O, I miss her still.
Last updated April 13, 2023