by Timothy Thomas Fortune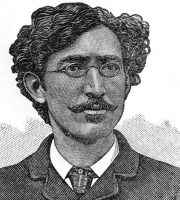 On the hills of Hayti ring
Mandates of the Frenchman's king,
And the waves the tidings bring-
"Slavery to the slave!"
Toussaint, arm thee for the fight!
Strike a blow for human right!
Crush, O crush! the tyrant's might,
And thy country save!
Stay thy arm when every foe
From thy land in haste shall go,
Sick at heart beneath the blow
On the battlefield!
Long may Hayti's banners wave!
O'er her valiant few, so brave!
Heroes worthy patriots' grave,
Who would never yield!
Last updated November 04, 2022