by Wang Wei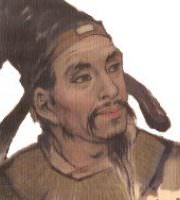 Fireflies flash on mica screens.
No echo in Golden Halls.
Seen through gauze the autumn night
Where the lonely light shines.
Autumn grass on Palace yards.
The Emperor no longer cares to see.
How much pain in clear music.
They go past. The Golden Ones.
Court-ladies' blinds are closed.
Courtyards empty. All are gone.
Now they are part of spring gardens,
Flowered voices in the sun.
White silk new sliced
Pure as fallen snow,
Cut for a round fan
Bright as the full moon,
Goes always by his side,
Like the tender wind.
But when autumn comes
When cold chills fire,
It will be cast aside.
Love's flame will end.
Last updated January 14, 2019